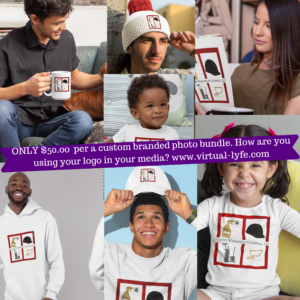 How are you using your logo in your media?
Get in front of your audience with professional images
that carry your logo for ONLY $50.oo  per a custom branded photo bundle.
That's 20 professional images ready in a snap for your marketing, social sharing and more!
Use the get a quote form to request yours today!